The libretto by Francesco Maria Piave is transformed into Rigoletto Comix to make the project even more "appealing" and favor a wider diffusion among all those who, for the first time, approach the opera. The comic strip represents the key to read the Opera through an iconographic, winning and contemporary language, enabling the "future spectator" to know the characters of Rigoletto enhancing intrigues and feelings of the plot before seeing and listening to it.
Original Music: Giuseppe Verdi
Costume Design: Vivienne Westwood
Stage Direction: Vittorio Sgarbi
Awards: BEA Best Event Awards; Grammy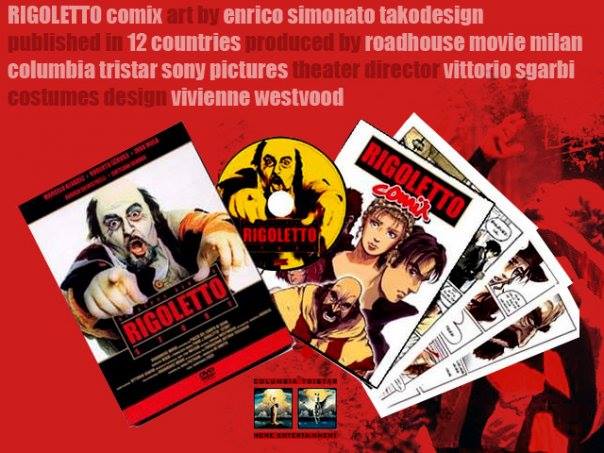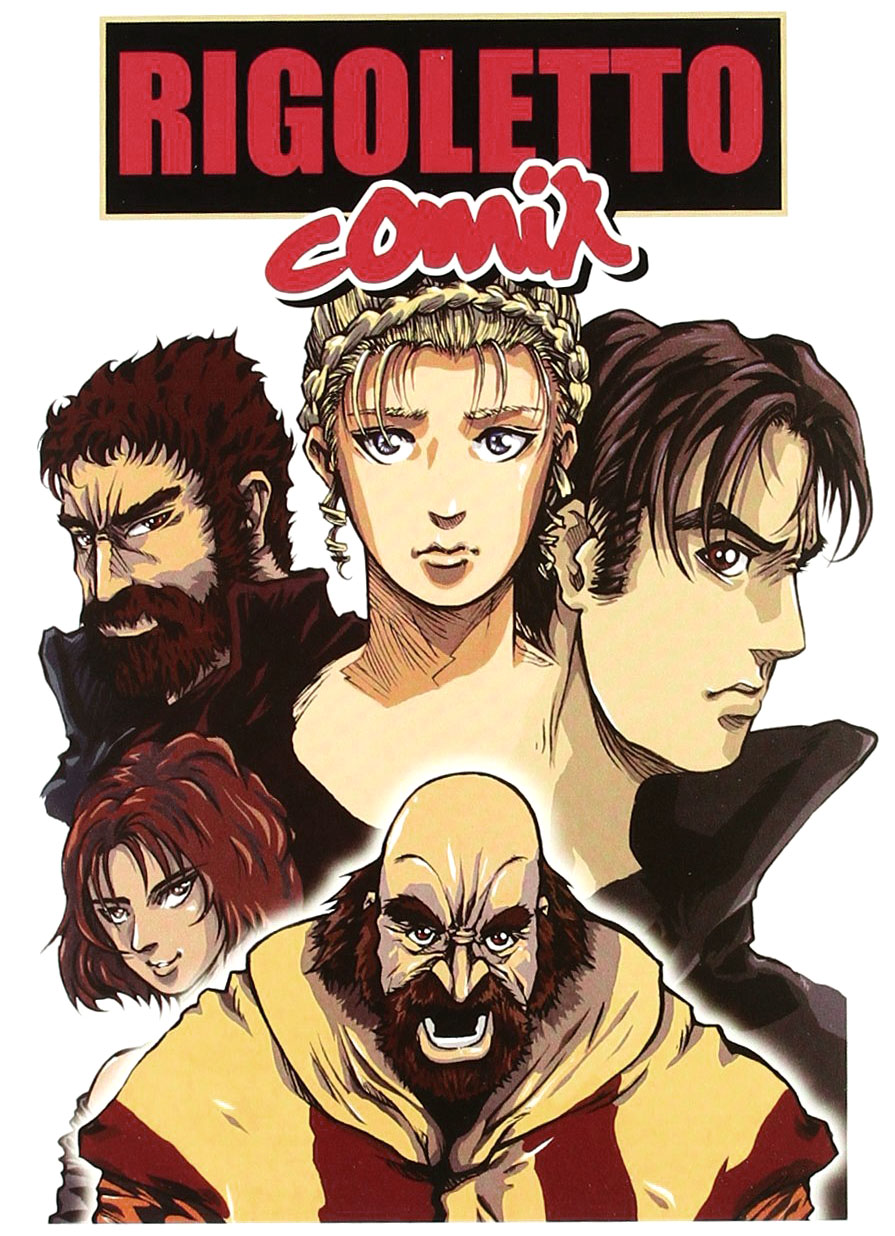 On August 2, 2002 the Italian Opera by Giuseppe Verdi gathers in the magic Piazza del Campo in Siena 30,000 people of every origin, age, extraction and culture reminding the great "popular" turnout of the opera theatres in the Nineteenth Century.
150,000 Copies sold during the first three months
100,000 Spectators in less than one year
500 Press review articles
19 International different edition of the DVD
83 Color pages of the comics/book
61st International Film Festival – Biennale of Venice, preview – Venice Screening
5.1 Dolby Digital with listening from the orchestra conductor position
23 Movie cameras and shooting points from Piazza del Campo
46th° Grammy Awards, Recording Academy. Nominations
"Best Long Form Music Video" and "Best Surround Sound"
1,900 Web sites proposing the DVD
170 Countries for the distribution
Produced by
David G. Pietroni
Maurizio De Santis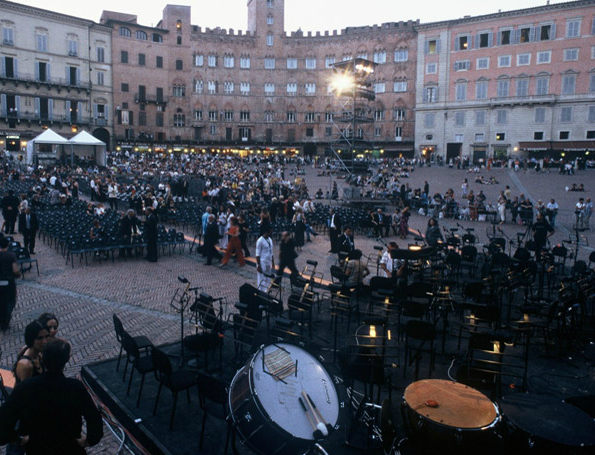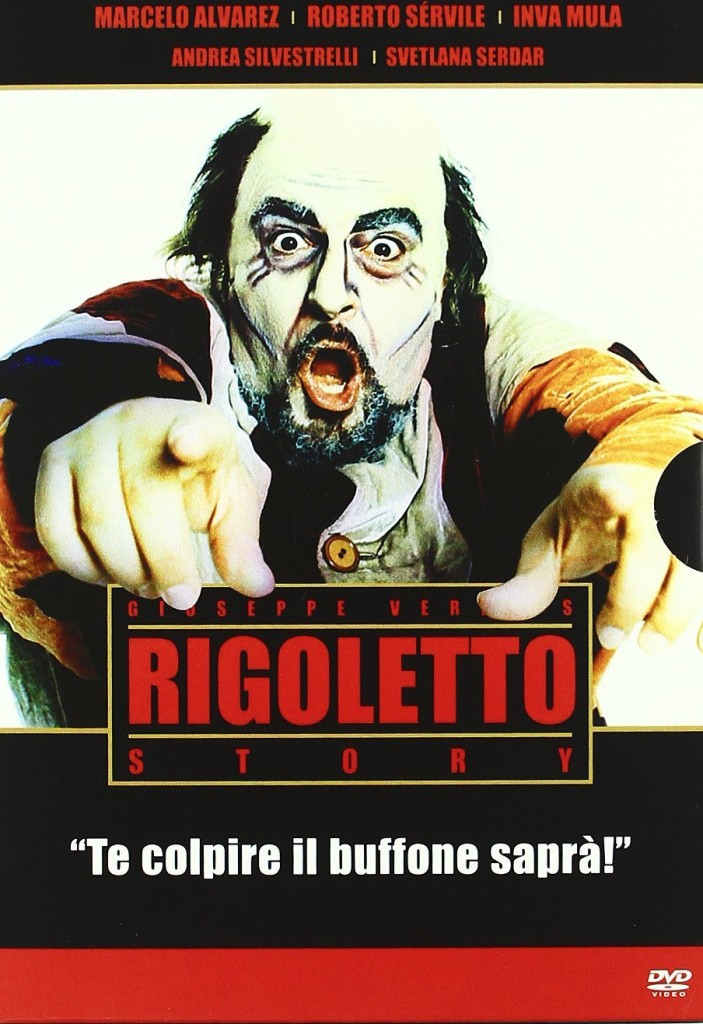 COSTUMES DESIGN
---
The costumes have been designed and realized by the English fashion designer Vivienne Westwood, undisputed icon all around the world and representative of creative excesses.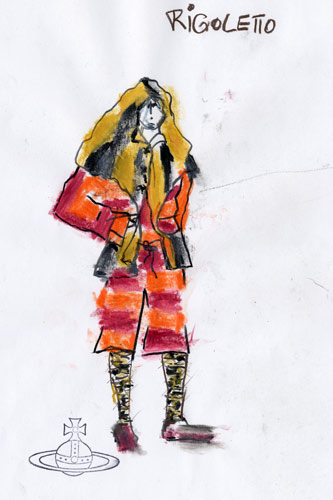 DIRECTION
---
The theater direction and historical consulting of Vittorio Sgarbi have redesigned the Verdi opera with great intuition and simplicity. It is a fact that Sgarbi has a great capacity to have the history of art understood and loved by a wide public and in this case too he has perfectly reached his goal with Rigoletto. His direction and mainly his debut as theater director have enabled those who approached opera for the first time to enjoy a really thrilling show.